Welcome to Country Beads
Bringing the World of Beads to You!
Tucked into a space on 4th Avenue in Kitsilano, we are located blocks from the beach, on the main bus route to UBC, and only a quick trip across the bridge to downtown Vancouver. 4th Avenue has been a prime shopping area since the 60's, with a variety of independent retailers, catering to both locals and tourists of all ages.
So when Country Beads opened its doors in October 1994, people welcomed us with enthusiasm, support and helpful suggestions!
Store Notice (COVID):
There will a maximum of 5 customers allowed in the store at one time and ask that you are mindful of your timing while others are waiting.
Web orders will be processed during store hours.
We cannot offer classes, use of the table and tools and will not be doing repairs, or custom orders at this time.
Thank you for your understanding.
Be safe & stay creative from the Country Beads staff.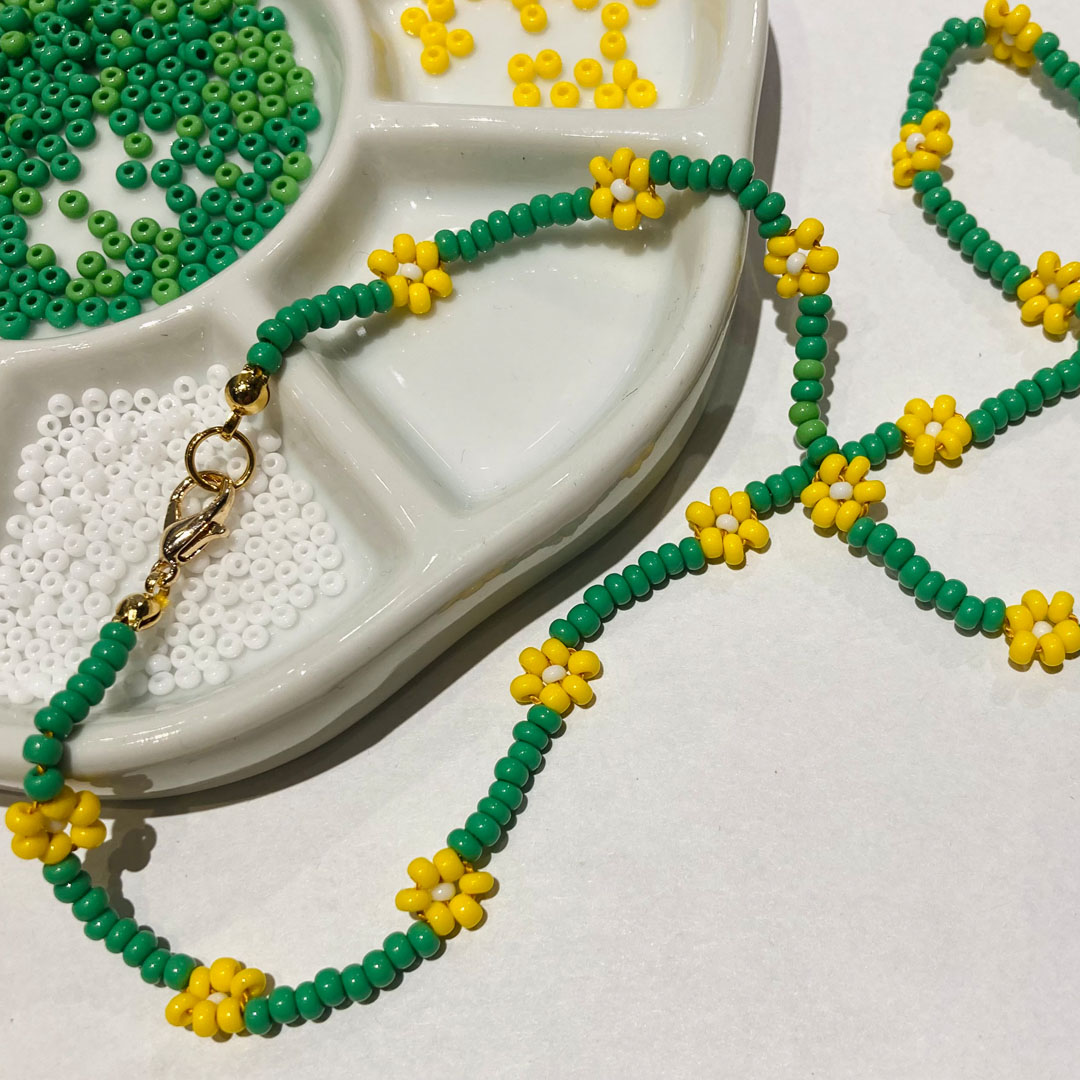 Daisy Chain Kits

Create a beaded Daisy Chain necklace (or bracelet – just make it shorter!)
This kit can also be used to create a Daisy Chain Mask holder, just add another clasp!
Available in store and online !
Beaded Mask Chains
Practical + fun! Are you always digging through your bag or in a pocket to find your mask? Not wanting to put your mask down onto an unknown surface? Make a mask chain! Your mask conveniently hangs where you can find it and is always ready on hand to pull up to your face. Give your mask a personal touch with your own design and a length that works for you.
We now have a mask chain set-up kit! Each kit comes with the cord and findings, all you need to do is add the beads. An easy project and fun to put together!